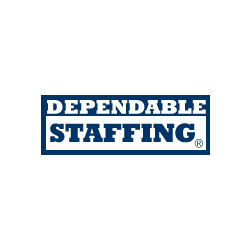 Education Teacher Assistant
Phoenix, AZ
Dependable Staffing is currently seeking experienced Education Paraprofessionals

If you are a compassionate and experienced Paraprofessional looking to advance your career and are passionate about meeting the needs of Special Education Students in your community, we have rewarding employment opportunities for you!

We have long term, consistent placement opportunities for educational and behavioral health professionals. These full time positions are in Special Education elementary classroom settings working Monday- Friday, 35 hours per week.

Teacher Assistants provide educational and behavioral services to our clients throughout the Phoenix metro area. Qualified candidates must have a positive and caring attitude towards children in SPED programs, must take initiative, be able to take and follow direction including IEP and behavioral plans, must maintain a professional relationship with students, parents and faculty. Teacher Assistants will assist teacher in implementing daily lesson plans including distributing classroom material, instruct students in 1:1 and in small group settings, assist students with understanding lesson plans, projects and homework assignments, supervise students in classroom, playground, during meal breaks, fieldtrips, transport to and from classroom and implement training techniques, behavioral interventions and redirection as appropriate.

Teacher Assistant Job Requirements:

Fingerprint Clearance Card
CPR/ First Aid
CPI training (provided by DSS certified instructors)
Comply with minimum education requirements or assessment per AZ DOE
Complete Teacher Assistant Application and new hire process


Please call Clifford or Lora at 602-264-1444 for more information or apply below by completing the Teacher Assistant Application.

Dependable Staffing offers weekly pay, employer supported training programs, higher hourly compensation and much more!
15865